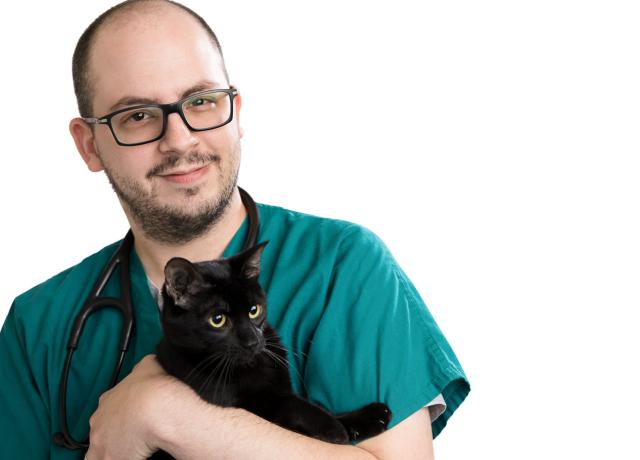 Cory Woliver
Cory Woliver, DVM
Emergency & Critical Care Resident, Cornell University Veterinary Specialists
Dr. Woliver earned his veterinary degree from the Ross University School of Veterinary Medicine, completing his clinical training at North Carolina State University.
Dr. Woliver is passionate about Emergency and Critical Care Medicine. This passion has driven him to complete a specialty Emergency-Critical Care internship at Colorado State University, and subsequently to pursue specialization in the field through residency training at CUVS.
Dr. Woliver will be at both CUVS and Cornell University Hospital for Animals in Ithaca, NY, working closely and collaborating with faculty at both hospitals.
Dr. Woliver's specific interests include nephrology, extracorporeal therapies, and sepsis. He brings incredible dedication and warmth to his patients and their families.
Specialty Services