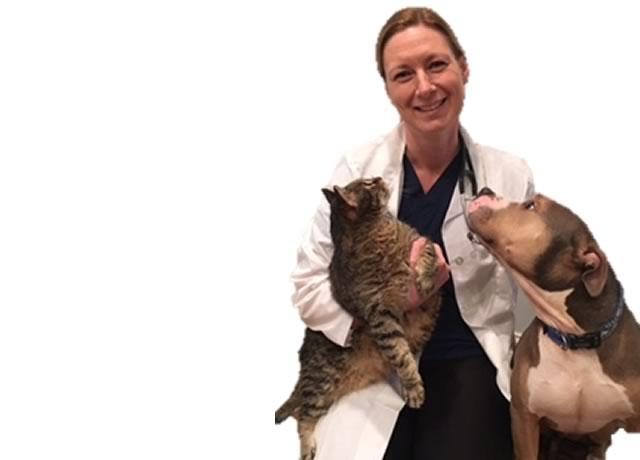 Michelle Puskar
Michelle Puskar, DVM, MS, DACVO
Emergency Doctor, Cornell University Veterinary Specialists 
Dr. Puskar earned her veterinary degree from the North Carolina State University College of Veterinary Medicine. She then completed an internship at the Animal Medical Center in NYC in 2008. She has subsequently worked as an emergency veterinarian in several specialty hospitals in the tristate area. She joined CUVS in 2017.
Dr. Puskar has devoted some of her veterinary skills to animal welfare endeavors. She has been involved with the World Vets for the Pacific Partnership in Timor-Leste and the Federated States of Micronesia. She worked alongside US and partner nation's military personnel, non-government organizations and international agencies as part of the US Navy's annual humanitarian and civic assistance mission.
Dr. Puskar brings her experience as an emergency clinician as well as a calm compassionate demeanor to every interaction.
Specialty Services