Jessica Chavkin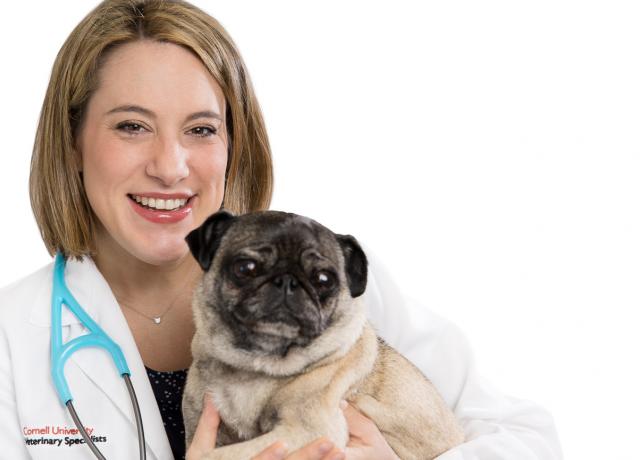 Jessica Chavkin, VMD, DACVIM (SAIM)
Staff Internist
Specialty Certification
American College of Veterinary Internal Medicine (Small Animal Internal Medicine)
Dr. Jessica Chavkin graduated summa cum laude from the University of Pennsylvania School of Veterinary Medicine. She completed an internship, followed by a residency in Internal Medicine, at the Animal Medical Center in New York City, becoming board certified by the American College of Veterinary Internal Medicine in 2010. She practiced for several years in specialty practices in New York City before joining CUVS in 2017.
While Dr. Chavkin is skilled in all areas of Internal Medicine, she has advanced experience in gastroenterology, immune-mediated disease, ultrasound, and nephrology.
Dr. Chavkin is extremely dedicated and available to her patients and their families, always taking care to intensively review each case and explain complex issues, and working closely with the primary care veterinarian to ensure open communication and consistent care.
Professional Interests
Gastroenterology

Immune-mediated disease

Ultrasound

Nephrology

Specialty Services