Lindsay Thalheim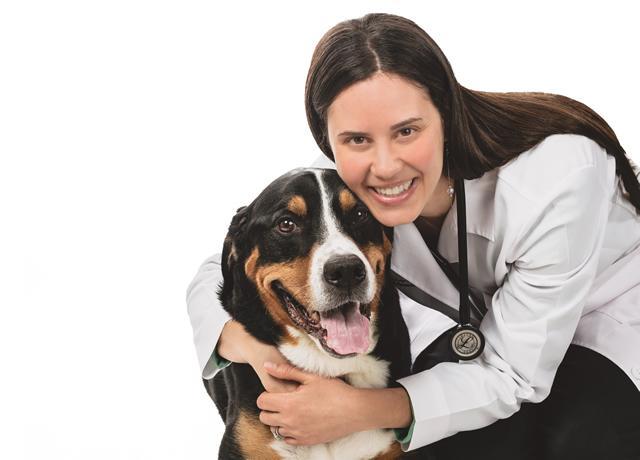 Lindsay Thalheim, VMD, DACVIM (Oncology)
Staff Oncologist, Cornell University Veterinary Specialists
Adjunct Assistant Clinical Professor of Oncology, Cornell University College of Veterinary Medicine
Specialty Certification
American College of Veterinary Internal Medicine (Oncology)
Dr. Thalheim received her veterinary degree from the University of Pennsylvania. She went on to complete an internship at the University of Minnesota followed by a residency in Medical Oncology at North Carolina State University. She was subsequently board certified in Oncology by the American College of Veterinary Internal Medicine.
Dr. Thalheim has a special interest in Translational Medicine and Comparative Oncology, specifically involving hematopoietic and lymphoid cancers such as lymphoma and leukemia. Her research has included the immunophenotyping of canine lymphoma. She has worked in a human hematology and oncology laboratory studying human acute myeloid leukemia, and also at the NIH-National Cancer Institute, involved in research on human pediatric osteosarcoma (the most common primary bone cancer in dogs). She remains involved in clinical research, working closely with Cornell's College of Veterinary Medicine and Weill-Cornell Oncology, looking for ways to improve cancer outcomes in dogs (and humans).
At CUVS, we believe that the best approach to patient care is multifaceted, and that the best outcomes occur through collaboration. Dr. Thalheim works closely with other specialists, enabling seamless continuity and optimal management of the unstable or complex oncology patient or the patient that requires advanced imaging, oncologic surgery, critical care, or after-hours emergency. Dr. Thalheim combines her expertise and dedication to her patient with unwavering commitment and care for the pet's family. She is profoundly invested in ensuring that the family makes the best decisions for them, and is supported in every step of the process.
My goal is to try to improve the length and quality of life of each of my patients. The relationships that I develop with my patients and clients allow me to provide the best possible care for both the patient and their family, and work to renew hope in the face of what can often appear to be a difficult or hopeless diagnosis. I love these relationships. For me, this is being an oncologist.
Professional Interests
Ancillary testing for neoplasia (including immunohistochemistry, PCR testing, and flow cytometry)
Hematopoietic and lymphoid malignancies (particularly leukemias, lymphomas)
Mast cell tumors
Antiangiogenic and metronomic chemotherapies
Immunotherapy

Specialty Services