Megan Morgan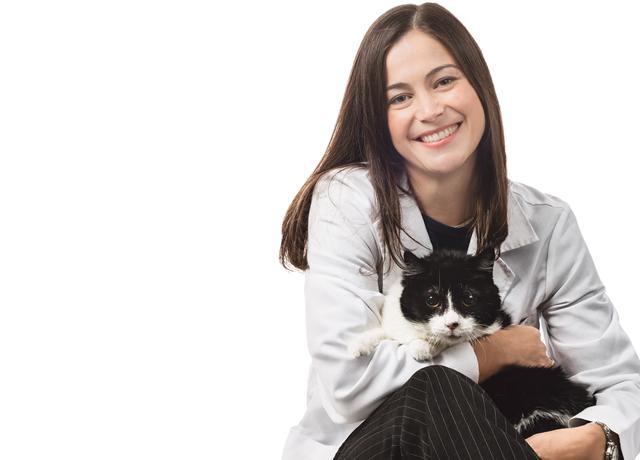 Megan Morgan, VMD, DACVIM (SAIM)
Staff Internist, Cornell University Veterinary Specialists
Adjunct Assistant Clinical Professor of Medicine, Cornell University College of Veterinary Medicine
Specialty Certification
American College of Veterinary Internal Medicine (Small Animal Internal Medicine)
Dr. Megan Morgan graduated summa cum laude from the University of Pennsylvania School of Veterinary Medicine. She stayed on at the University of Pennsylvania to complete an internship followed by a residency in Internal Medicine, becoming board certified by the American College of Veterinary Internal Medicine in 2008. She practiced for several years in Los Angeles where she managed a diverse caseload and co-founded a successful Interventional Radiology and Endoscopy service with Dr. Oliver Morgan. She joined CUVS in 2012.
While Dr. Morgan is skilled in all areas of Internal Medicine, she has advanced expertise and experience in urology, interventional radiology and interventional endoscopy, having trained with and worked side-by-side with leaders in the field. She has published and lectured in this field and teaches interventional radiology and endoscopy to other specialists. Dr. Morgan continues to push the boundaries in the field through her practice, and by training with physicians at Weill-Cornell in NYC. She routinely performs advanced stent placements, laser lithotripsy for the noninvasive removal of bladder stones, and minimally invasive endoscopic laser surgery. Such level of expertise in this new field is rare in the profession and in the region.
Dr. Morgan enjoys the challenges presented by internal medicine patients, both complex workups and long-term management. Together with being an outstanding diagnostician, she is warm, compassionate and patient. She is exceptional in the time she spends and the close connections that she develops with patients and their families.
Professional Interests
Urology
Interventional endoscopy
Interventional radiology

Specialty Services