Bridget Lyons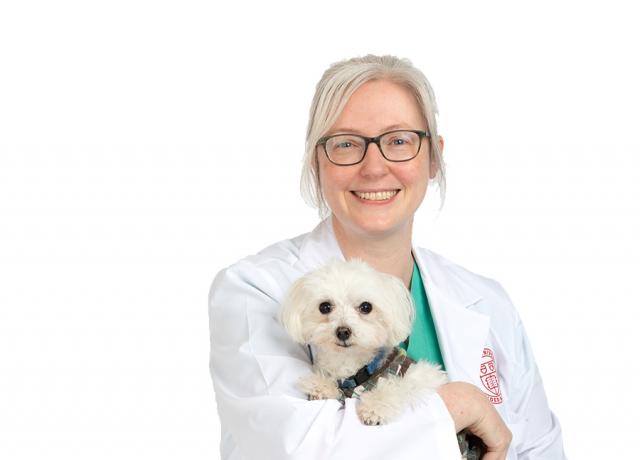 Bridget Lyons, VMD, DACVECC
Service Head, Emergency & Critical Care, Cornell University Veterinary Specialists
Specialty Certification
American College of Veterinary Emergency and Critical Care
Dr. Lyons is a graduate of the University of Pennsylvania School of Veterinary Medicine. After graduation, she completed a rotating internship at the Animal Medical Center in New York, followed by a residency in Emergency and Critical Care at the University of Pennsylvania. After completing her residency, Dr. Lyons served on the faculty at the University of Missouri College of Veterinary Medicine as an assistant professor where she led emergency and critical care functions and mentored specialty resident training. She joined CUVS in 2021 as Service Head of Emergency & Critical Care. She is board-certified by the American College of Veterinary Emergency and Critical Care.
Dr. Lyons has extensive training in both small animal critical care and emergency medicine. Her recent research focus has been investigating the role of the microbiome in critical illness, and she has also published articles on the topics of sepsis and feline trauma. She has also authored book chapters on pleural space disease, mechanical ventilation in small animal patients, and sepsis.
Dr. Lyons is committed to doing what is best for both pets and their families and is passionate about offering and providing the highest level of care possible. This passion is evident in her dedication, her attention to detail, her compassion and her clear communication style. As part of the critical care team, Dr. Lyons works closely with other specialists to ensure optimal management of critically ill pets, to achieve the best outcomes possible.
Professional Interests:
Sepsis

Trauma

Respiratory disease

Mechanical ventilation

Feline critical care

Specialty Services