Brittany Zumbo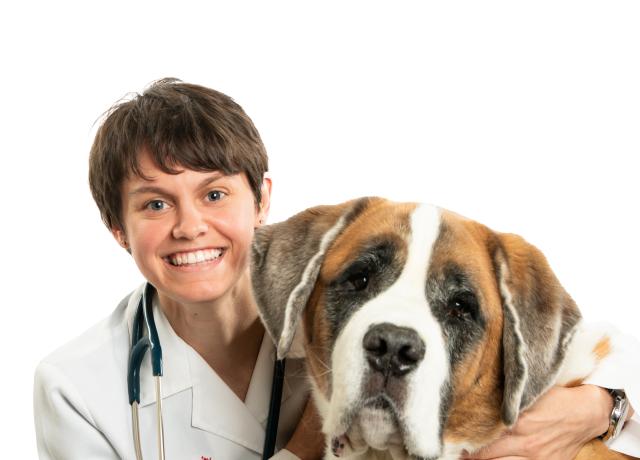 Brittany Zumbo, DVM, DACVIM (Oncology)
Staff Oncologist, Cornell University Veterinary Specialists
Specialty Certification
American College of Veterinary Internal Medicine (Oncology)
Dr. Zumbo obtained her veterinary degree from Michigan State University. She then went on to pursue post-doctoral training at Cornell University where she completed two internships and a Medical Oncology residency. She joined CUVS in 2023.
Dr. Zumbo has special interests in cancer biology and has worked on various animal cancer focused research projects involving cancers such as thyroid carcinoma, lymphoma, and feline injection site sarcomas. She is passionate about teaching, be it students, residents, clients or veterinarians. She loves educating her patients' families about cancer and treatment options so that they can make the best decisions for their pets and their family. During her time at Cornell, Dr. Zumbo worked with Cornell's Feline Health Center offering consultations to owners with cats who had a cancer diagnosis. And she continues this teaching passion at CUVS.
Dr. Zumbo is enthusiastic about working with the other specialists and staff at CUVS to offer the most comprehensive and top-notch oncologic care for every pet. She strives to make the experience as smooth as possible for each family and is avid about keeping their primary care veterinarian involved and part of the team.

Specialty Services