Emma Stanley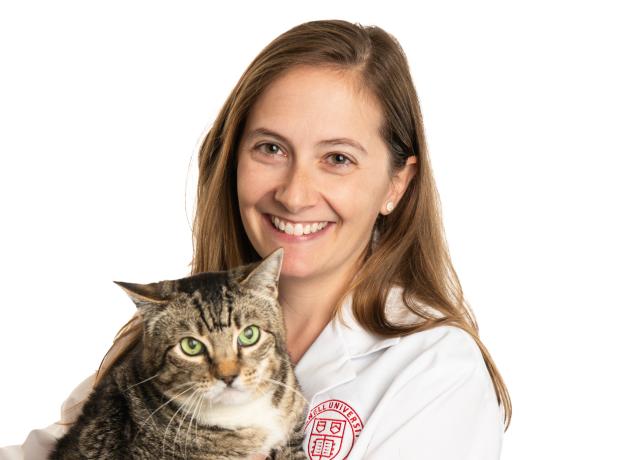 Emma Stanley, VMD, DACVIM (SAIM)
Staff Internist
Specialty Certification
American College of Veterinary Internal Medicine (Small Animal Internal Medicine)
Dr. Stanley received her veterinary degree from the University of Pennsylvania. She completed rotating and Internal Medicine specialty internships in New York City, followed by a residency in Internal Medicine at the Animal Medical Center in Manhattan. Dr. Stanley became board-certified by the American College of Veterinary Internal Medicine in 2018. She practiced at a busy specialty and emergency hospital in NYC for several years before joining CUVS in 2023.
Dr. Stanley has special interests in endocrinology, hematology, immune-mediated disease, and all aspects of feline medicine. Her research has focused on hematologic consequences of vitamin B12 deficiency in cats and dogs.
Dr. Stanley enjoys working closely with families to manage complex, chronic disorders and to improve the quality of life of her patients. She is known for her clear and thorough communication style and her open and compassionate bedside manner.

Specialty Services