Elizabeth Goudie-DeAngelis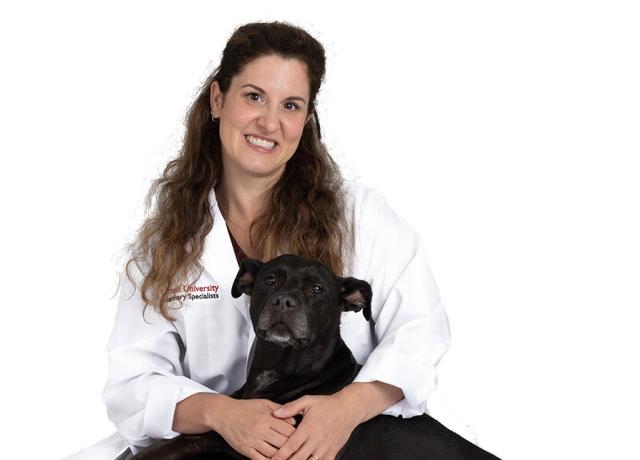 Elizabeth Goudie-DeAngelis, DVM, DACVAA
Anesthesiologist
Specialty Certification
American College of Veterinary Anesthesia and Analgesia
Dr. Goudie-DeAngelis is a graduate of Ross University School of Veterinary Medicine. Following an internship, she completed a residency in Comparative Anesthesiology and a Master's degree in Veterinary Medicine at the University of Minnesota. She then returned to the east coast to found the anesthesiology service in a large multispecialty practice, overseeing anesthesia in 4 hospitals for several years. After working with CUVS intermittently for a couple of years, Dr. Goudie-DeAngelis joined CUVS part-time in 2021. She is board certified by the American College of Veterinary Anesthesia and Analgesia (ACVAA).
Dr. Goudie-DeAngelis is a regular speaker at national veterinary conferences and is a member of the Board of Directors for the ACVAA. She has published several scientific articles. Her Master's project as well as her clinical research has focused on pain control, including the use of local anesthetics and oral opioids in dogs. Her passion for anesthesia and pain management, in combination with CUVS' mission to ensure the most advanced treatment options, ensures that all patients have the highest level of anesthetic care available, regardless of their disease process. 
Dr. Goudie-Deangelis is dedicated to advancing pet owners' and referring veterinarians' comfort in anesthesia and sedation, and is happy to discuss anesthetic cases. She is available for consultations and direct case management on Thursdays.