Contact & Directions
CUVS is conveniently located at Harbor Point, Stamford - 2 minutes off I-95, and easily accessible from the Merritt Parkway.
Contact
Cornell University Veterinary Specialists 
880 Canal Street
Stamford, CT 06902
203-595-2777 
info@cuvs.org
Telephone: 203-595-2777
Fax: 203-595-2778
Email: info@cuvs.org
Pharmacy: 203-595-2773
Map & Directions
Emergency
Our Emergency and Critical Care Department features a separate entrance and reception area for quick access to the Emergency and Critical Care team. Please come through the entrance labeled EMERGENCY and ring the buzzer. You will be greeted by a staff member upon entry.
If you need assistance getting your pet out of the car, please ask and a staff member will be happy to assist you. 
Specialty
If you are arriving for an appointment with one of our specialists, please come in through the entrance labeled MAIN ENTRANCE. When you enter the lobby, the reception area and check-in desk will be through the double doors to the left.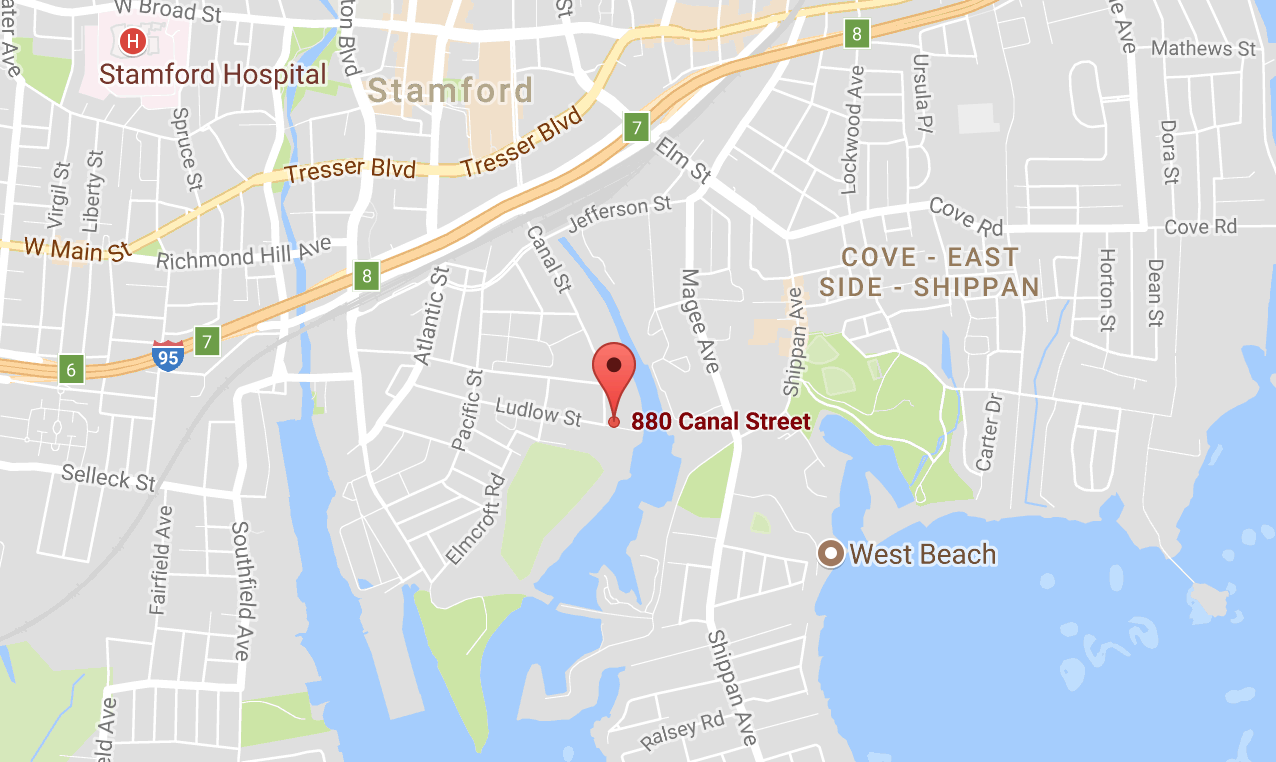 Click map for larger view