Edwina Love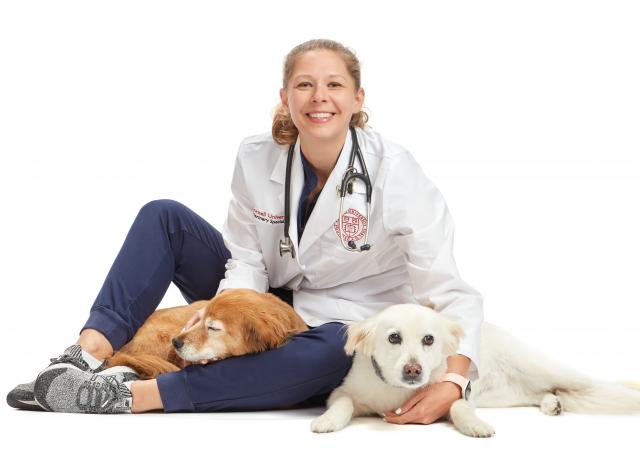 Edwina Love, DVM, DACVIM (Oncology)
Staff Oncologist, Cornell University Veterinary Specialists
Specialty Certification
American College of Veterinary Internal Medicine (Oncology)
Dr. Love received her veterinary degree from Western University. Following a rotating
internship at the Animal Medical Center in New York City, she completed a residency in Medical Oncology also at the Animal Medical Center. Dr. Love is board certified in Oncology by the American College of Veterinary Internal Medicine.
Dr. Love is particularly interested in canine and feline lymphoma and the complex interface between cancer and the immune system. Her research has focused on the evaluation of cancer biomarkers as both diagnostic and prognostic tools to improve patient outcomes and minimize the need for invasive testing.
Dr. Love is dedicated to helping pets and their families through the challenges of a cancer
diagnosis and treatment. She utilizes a multi-disciplinary and collaborative approach to create the most effective medical team possible for each of her patients.

Specialty Services