Oliver Morgan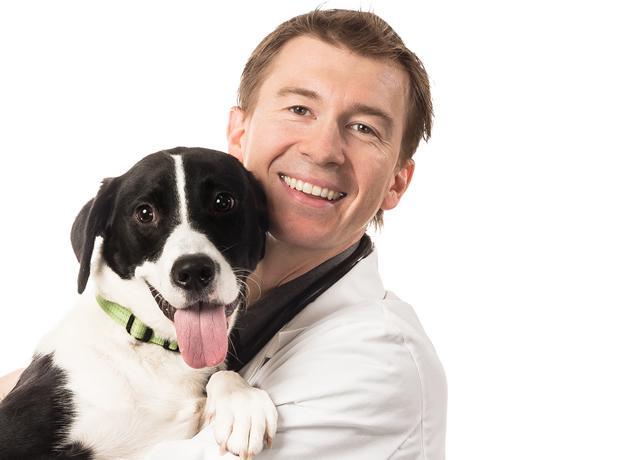 Oliver Morgan, VMD, DACVS
Staff Surgeon, Cornell University Veterinary Specialists
Adjunct Assistant Clinical Professor of Surgery, Cornell University College of Veterinary Medicine
Specialty Certification
American College of Veterinary Surgeons
Dr. Oliver Morgan graduated from the University of Pennsylvania's School of Veterinary Medicine. Following an internship, and then a Surgery residency, also at the University of Pennsylvania, he was board certified by the American College of Veterinary Surgeons in 2009. He joined CUVS in 2012 after several years at a multispecialty practice in California where he co-founded the Interventional Radiology department.
Dr. Morgan's practice is balanced between orthopedics and soft tissue surgery. He has extensive training and experience in Interventional Radiology and minimally invasive procedures, and teaches these techniques to other specialists. He is a member of the Veterinary Society of Surgical Oncology (VSSO) and is committed to a multimodality approach to the treatment of cancer. He is also certified in PennHIP.
Dr. Morgan brings a unique blend of qualities that defines CUVS' Surgery department. From the initial consultation through follow-ups, he is incredibly invested and committed to his patients and every aspect of their care, spending considerable time with the pet's family so that they understand all aspects. His dry sense of humor and unflappably calm demeanor are reassuring to clients and an asset in the operating room. These qualities, together with his surgical skills and broad non-surgical knowledge, also enable seamless integration with other departments, and provide immeasurable benefit to patients and their families.
Professional Interests
Surgical oncology and reconstructive surgery
Orthopedic surgery, ligament and fracture repair
Minimally-invasive procedures
Interventional radiology

Specialty Services