Marnin Forman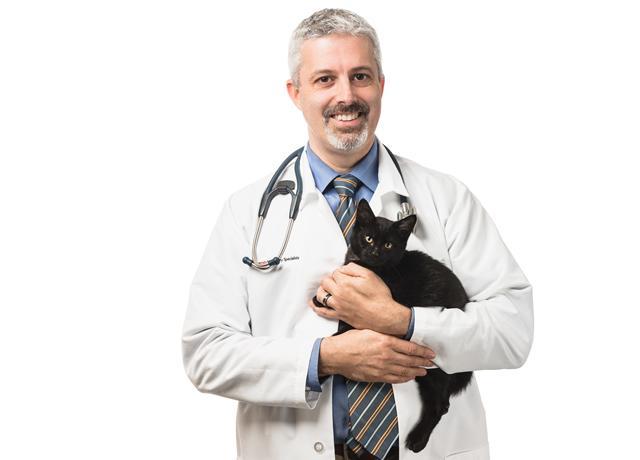 Marnin Forman, DVM, DACVIM (SAIM)
Staff Internist, Cornell University Veterinary Specialists
Adjunct Associate Clinical Professor of Medicine, Cornell University College of Veterinary Medicine
Specialty Certification
American College of Veterinary Internal Medicine (Small Animal Internal Medicine)
Dr. Marnin Forman is a graduate of the Texas A&M College of Veterinary Medicine, and completed his internship at the Animal Medical Center in NYC. Following a residency in Internal Medicine at the University of California-Davis, he stayed on to complete a Fellowship in Nephrology, one of the very few and most prestigious nephrology programs in the world. He received board-certification by the American College of Veterinary Internal Medicine in 2003. Dr. Forman practiced for several years at a large multispecialty practice in Ohio before joining CUVS at its inception in 2011.
Dr. Forman's incredible breadth of knowledge is combined with special clinical expertise in gastroenterology, pancreatitis, nephrology and urology. His deep knowledge in nephrology, together with CUVS's advanced capabilities in Interventional Radiology & Endoscopy, has put CUVS on the map as a center of excellence in this field. Dr. Forman is widely regarded as an extraordinary diagnostician, proficient in minimally invasive diagnostic testing and therapeutics utilizing advanced laboratory testing, ultrasound, endoscopy, fluoroscopy, computed tomography (CT) and laparoscopy. Dr. Forman is actively involved with academia and industry in the development of diagnostic tools for pancreatitis. He has published manuscripts evaluating the next generation of feline and canine pancreatitis testing, as well as book chapters. He has lectured throughout the US on topics including pancreatitis, kidney diseases, liver disease, nasal disorders and endocrine diseases.
Pet owners and referring veterinarians alike count on Dr. Forman's deep clinical expertise and incredible approachability. One of the most sought-after specialists in the area, and founder of the Internal Medicine Department at CUVS, Dr. Forman will always take time to intensively review every case, to patiently explain a complex diagnosis to a concerned owner, and to work closely with their primary care veterinarian.
Professional Interests
Pancreatitis
Gastroenterology
Nephrology
Urology
Liver diseases

Specialty Services