CUVS strives to always provide relevant and compelling education for our referring veterinarians.
Our CE programs are approved by the AAVSB Registry of Approved Continuing Education (RACE) as well as the New York State Education Department. A certificate of attendance is sent after each program.
Monthly Veterinarian CE Series
Monthly CE programs are offered at CUVS, are 1 hour, free of charge, and include a light meal and beverage. The programs are held in our Education Center on the 2nd floor (with entry through our Main Entrance). If you are interested in attending, please let us know at rsvp@cuvs.org. We look forward to seeing you there!
2018 Schedule (Click to see the current CE Schedule)
January

 
 
1/28
9:00 am-4:45 pm
CUVS 7th Annual CE Conference - Greenwich Hyatt
 
 
2 CE Tracks - Veterinarians and Technicians

March

 
 
3/13
7:00-8:00pm
Canine Parvoviral Enteritis: What's New? - RESCHEDULED for 3/20
 
 
Dr. Elisa M. Mazzaferro, MS, DVM, PhD, DACVECC

April

 
 
4/10
7:00-8:00pm
What's New in Dermatology?
 
 
Dr. Elizabeth Falk, DVM, BA, DACVD

May

 
 
5/8
7:00-8:00pm
Feline Urinary Interventional Radiology and Interventional Endoscopy: What's Available for Cats?
 
 
Dr. Megan Morgan, VMD, DACVIM (SAIM)

June

 
 
6/12
7:00-8:00pm
Chronic Kidney Failure: The Top 5 Medical and Nutritional Things You Can Do for
Your Patients - Sponsored by Royal Canin
 
 
Dr. Marnin Forman, DVM, DACVIM (SAIM)
To RSVP, or with questions, email rsvp@cuvs.org or call: 203-595-2747
Annual All-Day CE Event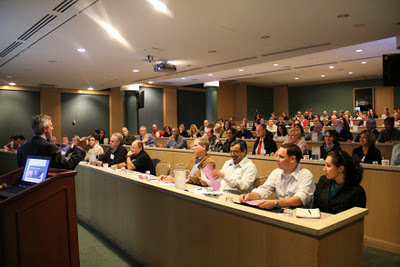 Our annual, all-day CE conference offers multiple clinical and management tracks and 5 to 6 hours of RACE-and NYS-accredited CE per attendee. It is open to doctors, technicians, students, and office managers.

Our 2019 Annual CE Conference will be held Sunday, January 27, 2019 at the Hyatt Regency Greenwich. Proceeding Notes will be posted following the conference.

Previous CE Conferences are listed below. Click on the year for track listing, and on the presentation title to view notes for that lecture.




 
Other Education Opportunities
For other education opportunities, including at your practice, see Veterinary Education