CUVS strives to always provide relevant and compelling education for our referring veterinarians.
Our CE programs are approved by the AAVSB Registry of Approved Continuing Education (RACE) as well as the New York State Education Department. A certificate of attendance is sent after each program.
Monthly Veterinarian CE Series
Monthly CE programs are offered at CUVS, are 1 hour, free of charge, and include a light meal and beverage. The programs are held in our Education Center on the 2nd floor (with entry through our Main Entrance). If you are interested in attending, please let us know at rsvp@cuvs.org. We look forward to seeing you there!
Fall 2018-Winter/Spring 2019 Schedule (Click to see the current CE Schedule)
Sept

 
 
9/11
7-8 pm
Tips and Techniques for Gastrointestinal Surgery
 
 
Dr. Adrienne Bentley, DVM, DACVS

Oct

 
 
10/9
7-8 pm
Your Dog Got Into What? Approach to Common Toxicities 
 
 
Dr. Anthony Gonzalez, DVM, DACVECC

Nov

 
 
11/13
7-8 pm
Myth and Misconception in Veterinary Dentistry: Part 1
 
 
Dr. Sharon Hoffman, DVM, DAVDC

Dec

 
 
12/11
7-8 pm
Myth and Misconception in Veterinary Dentistry: Part 2
 
 

Dr. Sharon Hoffman, DVM, DAVDC

Jan 2019

 
 
1/27

Full Day

CUVS 8th Annual CE Conference - Greenwich Hyatt
 
 
2 CE Tracks - Veterinarians and Technicians
March
 
 
3/12
7-8 pm
Cholangitis: Easy to Miss and (Kinda) Easy to Diagnose
 
 
Dr. Marnin Forman, DVM, DACVIM (SAIM)
April
 
 
4/9
7-8 pm
IMHA: Emergency and Long-Term Management Strategies -

Sponsored by Royal Canin

 
 
Dr. Jessica Chavkin, VMD, DACVIM (SAIM)
Dr. Elisa Mazzaferro, MS, DVM, PhD, DACVECC
May
 
 
5/14
7-8 pm
Fun with Pharmacology and Nutraceuticals: What Works and What Doesn't
 
 
Dr. Juliette Hart, MS, DVM, CCRT, CVA, DACVSMR
June
 
 
6/11
7-8 pm
Hold It! Diagnostic Assessment and Treatment of Urinary Incontinence
 
 
Dr. Megan Morgan, VMD, DACVIM (SAIM)
To RSVP, or with questions, email rsvp@cuvs.org or call: 203-595-2747
Annual All-Day CE Event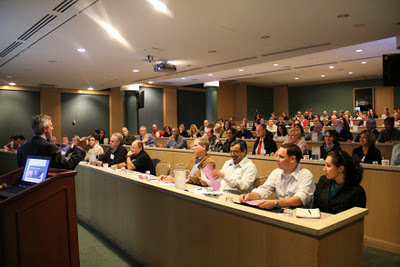 Our annual, all-day CE conference offers multiple clinical and management tracks and 5 to 6 hours of RACE-and NYS-accredited CE per attendee. It is open to doctors, technicians, students, and office managers.
Our 2019 Annual CE Conference was held on Sunday, January 27, 2019 at the Hyatt Regency Greenwich. Proceeding Notes can be downloaded by attendees only from the password protected page.
Previous CE Conferences are listed below. Click on the year for track listing of topics. Password is required to view the notes for all lectures.

Other Education Opportunities
For other education opportunities, including at your practice, see Veterinary Education