Alexander Geddes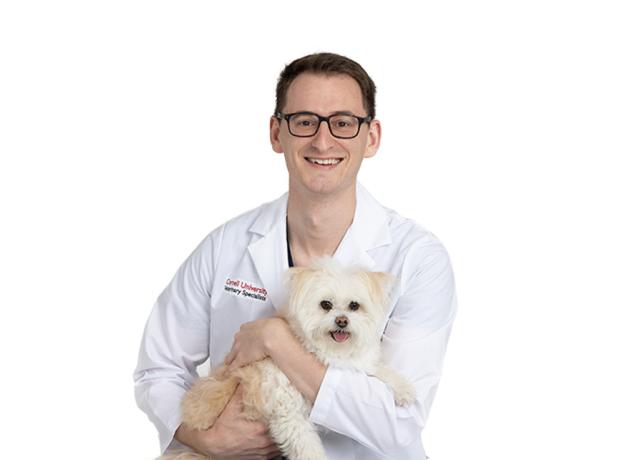 Alexander Geddes, BVetMed, PGDip (VCP), DAVDC, MRCVS
Staff Dentist, Cornell University Veterinary Specialists                                                                                      Academic Liaison, Cornell University Veterinary Specialists 
Courtesy Assistant Clinical Professor of Dentistry, Cornell University College of Veterinary Medicine
SPECIALTY CERTIFICATION
American Veterinary Dental College
Dr. Geddes received his veterinary degree from The Royal Veterinary College (RVC) in London, England. After spending some time in general practice, he returned to The RVC to pursue a rotating internship. He subsequently moved to the United States to complete a residency in Dentistry & Oral Surgery at the University of Wisconsin-Madison. Dr. Geddes is board-certified by the American Veterinary Dental College.
Dr. Geddes enjoys all aspects of veterinary dentistry, oral & maxillofacial surgery. He has a particular interest in the treatment of maxillofacial trauma and surgical oncology of the mouth and face, having published a number of scientific articles on the subject.
Dr. Geddes finds great satisfaction in alleviating the often unseen discomfort of oral disease, and in offering a full range of advanced treatments to optimize patient outcomes. Pets with complex oral and maxillofacial conditions, or those with concurrent health conditions, will benefit from Dr. Geddes' expertise, together with the seamless collaboration between our Dentistry department and other CUVS specialties (including anesthesiology, surgery, oncology and critical care). Pet owners appreciate Dr. Geddes' open, frank and compassionate communication style.

Specialty Services