Christine Fahey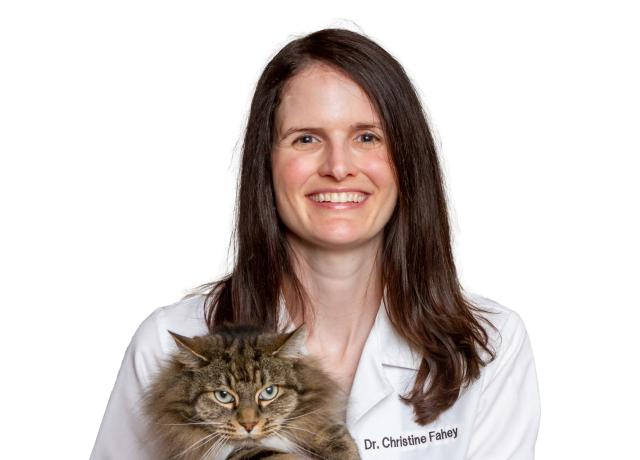 Christine Fahey, DVM, DACVIM (Oncology)
Staff Oncologist, Cornell University Veterinary Specialists
Specialty Certification
American College of Veterinary Internal Medicine (Oncology)
Dr. Fahey received her veterinary degree from Cornell University. Following an internship in Colorado,she completed an oncology specialty internship followed by a medical oncology residency at theUniversity of Florida. She is board certified in Oncology by the American College of Veterinary InternalMedicine.
Dr. Fahey has practiced at specialty hospitals in San Francisco and North Carolina and has doneconsulting and locum work throughout North America. She will be joining the CUVS Oncology teamthrough September, providing additional coverage for our patients and their families.
Dr. Fahey is interested in all aspects of veterinary oncology and has published studies on caninelymphoma and osteosarcoma. She is dedicated to working closely with pet families to educate them ontheir pet's diagnosis and to help guide them on best options. She also enjoys working closely with otherspecialists, believing firmly that patient outcome is optimized through a collaborative approach.

Specialty Services