Our Vets, Techs & Their Pets:
Mica - Forever My Girl
Mica is an 11-year old Lab mix. She was found in Georgia tied to a tree when she was just a year old. She had severe diabetic ketoacidosis (DKA) - a serious and life-threatening manifestation of uncontrolled diabetes. She was very sick, weighing just 33 lbs (which is very little for a dog of her breed). She was hospitalized and treated before being transported by her rescue organization to the northeast.
CUVS technician, Ashley, said; "I had lost my previous dog, DaisyMae, not long before Mica presented to my workplace in 2007. DaisyMae was a diabetic and I donated insulin to the rescue for Mica. Her diabetes, however, was not well regulated."
"One morning on my commute to work, I heard a song on the radio that reminded me of DaisyMae. And then when I got to work, Mica was there. The rescue said that the foster who was taking care of Mica was having a difficult time giving her insulin at regular intervals. At this point, I felt like the universe and DaisyMae were telling me that Mica was meant to be in my life. So I did what any kid who lived at home would do, I called my parents and begged them to let me foster her! It took a lot of convincing. They finally agreed. I took Mica home that night and we started our long journey together."
After several additional health problems, Mica slowly got stronger and her diabetes eventually was regulated. She gained weight and was doing really well.
"My parents started inquiring when Mica was going to be adopted. I made every excuse under the sun as to why she couldn't go yet or why I couldn't make it to adoption days to find her a permanent home. I just didn't want to let her go," says Ashley. "Mica came to work with me every day. She was my partner. Seven months later, she was still with me! My birthday soon rolled around and I got the biggest surprise. Written on my cake it said 'You can keep the dog!' She is still one of the best presents I've ever received."
Over the years, Mica has flourished with Ashley and they have continued to form a strong and loving bond. "Mica has been my partner in crime, my best friend and family in every new place I travel. I can't imagine my world without her. I am so thankful, that with every obstacle thrown at her, she fights back and overcomes like a champ. Mica is always willing to give kisses and comfort, even when she's not feeling the best. She's my little super hero."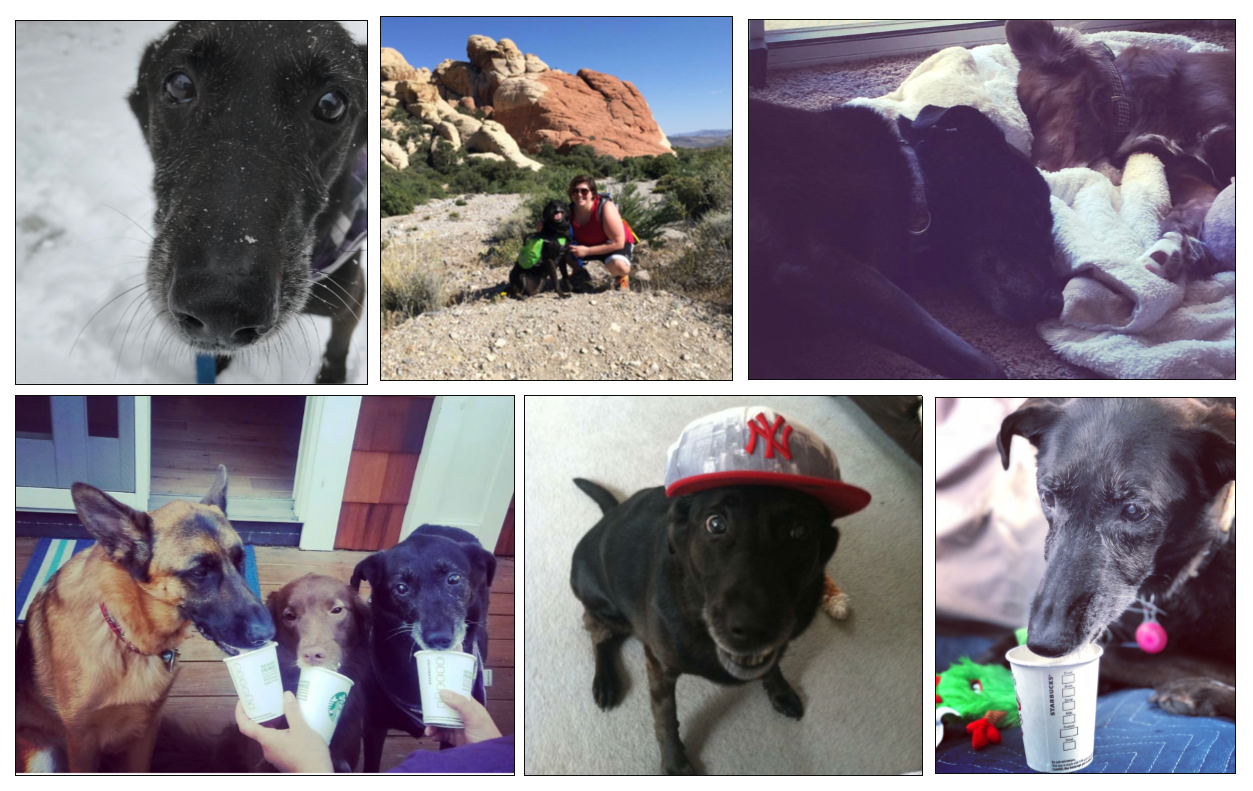 I never knew the whole story of Mica! When her stomach twisted right before Christmas, I am so glad that we all were able to help her and get her well again to continue your adventures together, with your CUVS family by your side now of course! ❤️
Add new comment