CUVS' 2014 Courageous Companions A celebration of some of our most remarkable patients.
On March 1st, Cornell University Veterinary Specialists (CUVS) honored the lives of some of our most "courageous companions". At this very special reunion, our doctors and staff gathered to honor these remarkable animals and their bravery, and demonstrate our appreciation for them and their human families. CUVS also offered each family the opportunity to sit for a professional photographer as a tribute to their beloved companions. We wanted to share these beautiful photos with all our readers, along with a few of their stories.
These pets, along with their supportive and loving families, remind us why we do what we do, and they will always hold a special place in our hearts.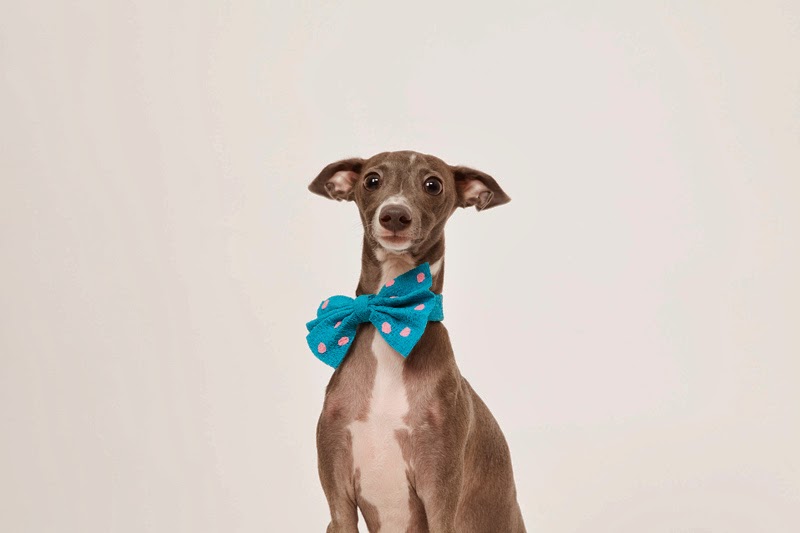 Charlie the Italian Greyhound came to CUVS with a nasty left radial fracture. After a surgery to repair his leg and a lengthy recovery period, Charlie regained use of his leg and his spry nature. His sweet personality and toughness (despite his tiny stature) has made him a staff favorite and everyone at CUVS loves seeing him and his loving family whenever they can. This little guy is more than just "courageous", he's a star! Charlie's mom and biggest fan, Jaime, told us more about Charlie's journey:
"As new dog owners, any bump, scrape or bruise can be pretty frightening, so when our 1 year old Italian Greyhound Charlie broke his leg in the middle of the night, you can imagine our terror. However, the second we walked into CUVS, our fears subsided. From their state-of-the-art facility to their compassionate staff, we knew we were in great hands. The team not only treated Charlie with the best possible care, they also made my fiance and I feel like we were part of the family. No question or late night phone call ever went unanswered or without a smile. Since Charlie's first accident, he has broken is leg again and has had two surgeries to date. We can certainly say that we know the team very well and to say the CUVS team/staff is caring and professional would be a complete understatement. There are no words to describe the level of care, attention, commitment and compassion that the CUVS team embodies. When Charlie was recognized as one of CUVS' Courageous Companions, we were honored and touched to be part of such a special ceremony.
If you are looking for the vest veterinary care and to be part of an extremely special community, the Cornell University Veterinary Specialists is the ONLY place to go."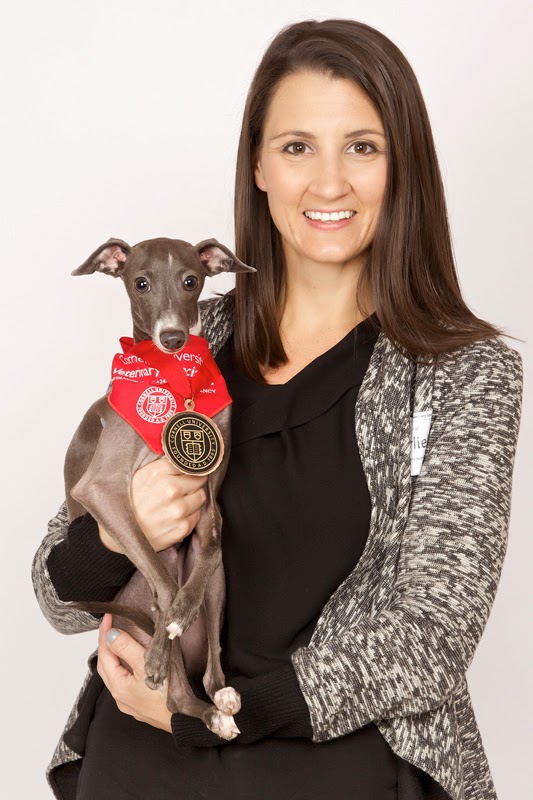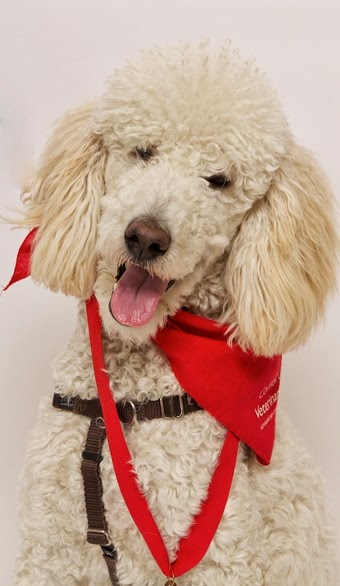 Calvin the poodle came to CUVS with severe liver failure. After treatment by internist Dr. Forman and some strength of spirit, he made a full recovery and, along with his father, joined our Courageous Companions event in style, looking as healthy, robust and happy as ever. Calvin's dad was nice enough to share a little of their experience with us: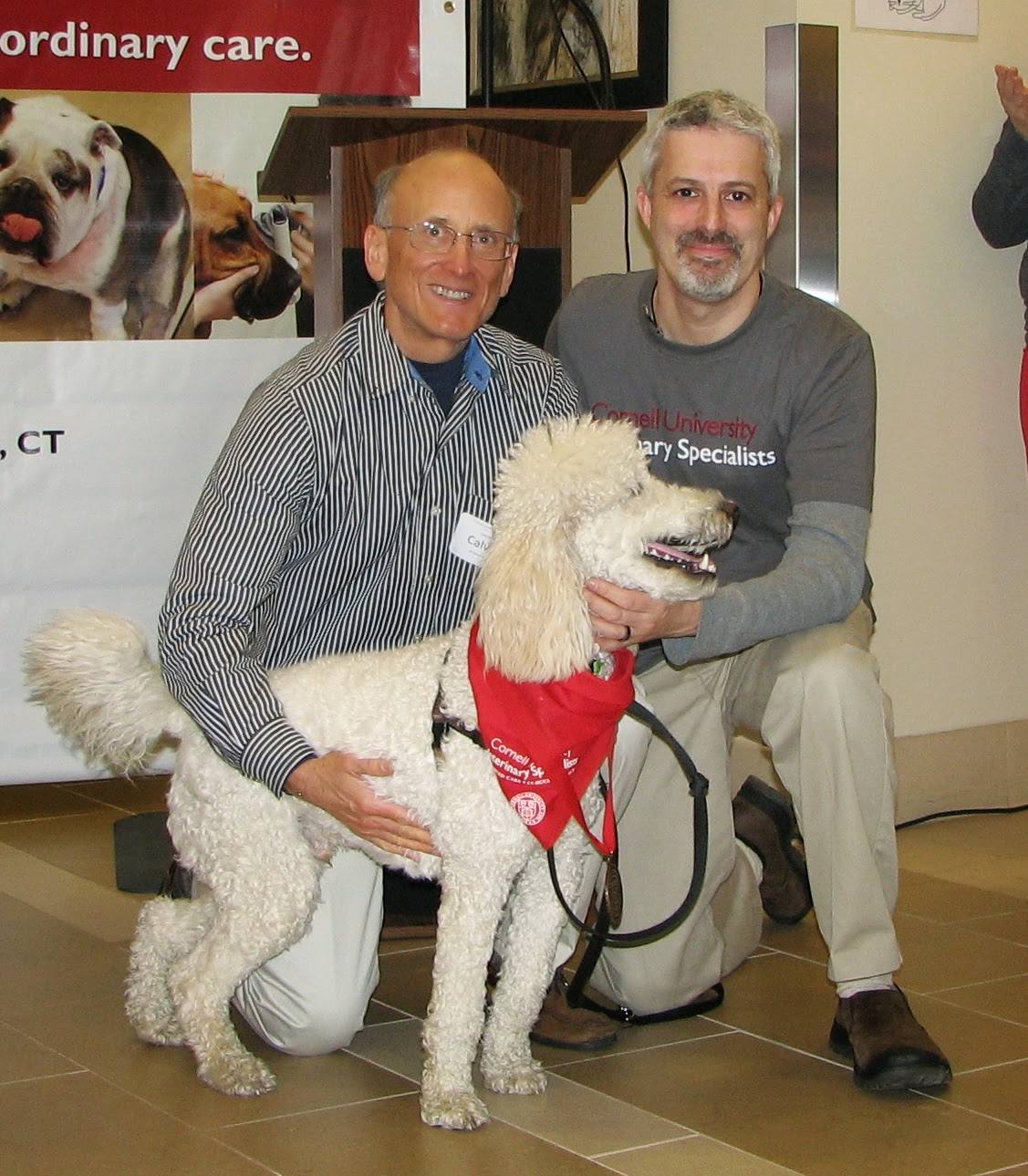 "Calvin, our six-month-old standard poodle, suddenly and inexplicably lost his liver and kidney functions. Our regular vet very ably offered 4 or 5 possible causes and quickly referred us to specialists at CUVS. They welcomed us with all-encompassing care, compassion and understanding. At each step, staff explained to us possibilities, options and test results. At each step, our family was confident Calvin was in the most capable hands possible. Happily, Calvin now is 10 months and so friendly and out-going as to deserve his nickname, 'The Mayor'... On behalf of Calvin and his entire two-legged family, we'd like to pay very special thanks to Drs. Forman, Morgan and the entire terrific and dedicated staff at CUVS for their super care and making this wonderful occasion possible..."
We are so happy to have been able to celebrate with these incredible pets and their wonderful families. Take a look at just some of the happy, healthy members of the CUVS Courageous Companion family...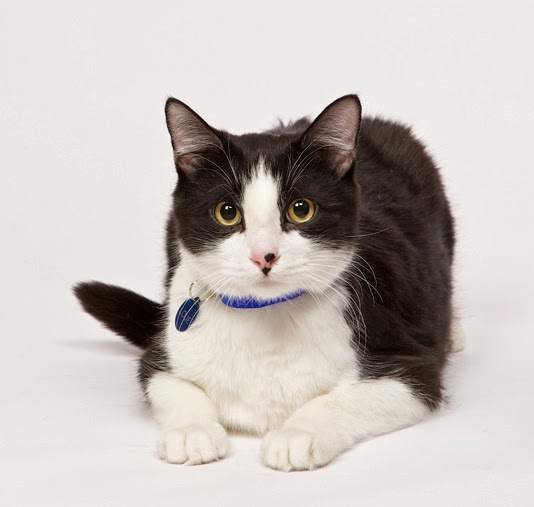 Louie survived severe intestinal disease and critical illness. He now enjoys a happy, healthy life with his mom and brother.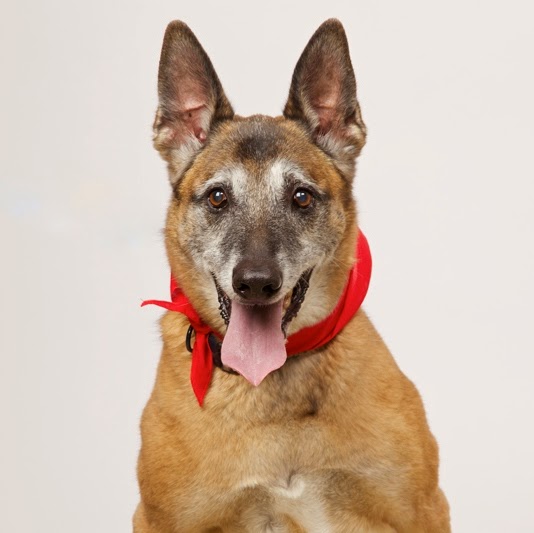 Buddy enjoyed the event with his dad and little sister after recovering from liver abscess and sepsis.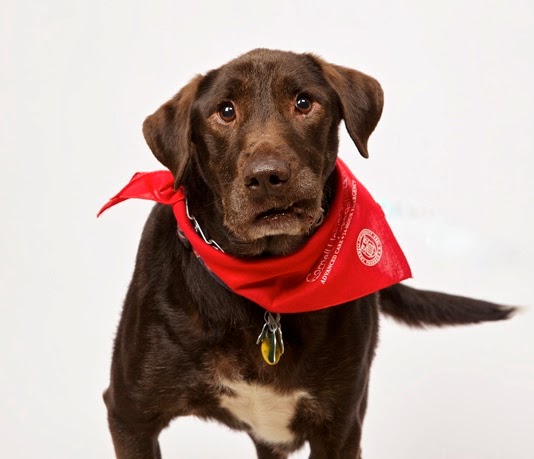 Jacoby has battled Leishmaniasis, a rare and potentially life-threatening infection, as well as concurrent immune-mediated disease. He looks better than ever!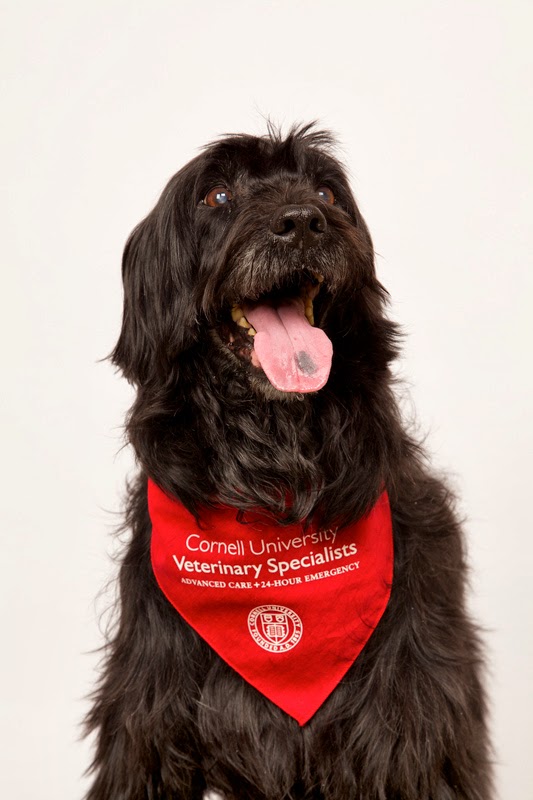 Tuesday is a cancer survivor, who, along with her mom, enjoyed some well-deserved time in the spotlight.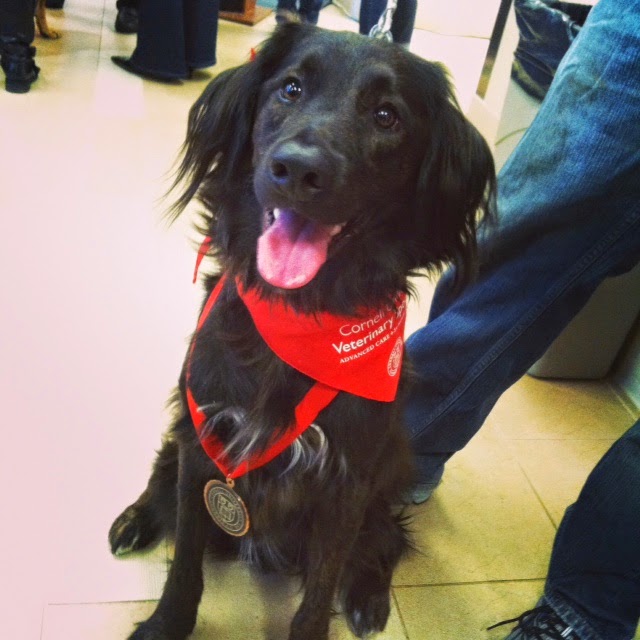 Bunker came to CUVS after eating some objects (that aren't approved for dog stomachs) resulting in obstruction and ultimately perforation and sepsis. He attended the event with his family and his usual excellent personality.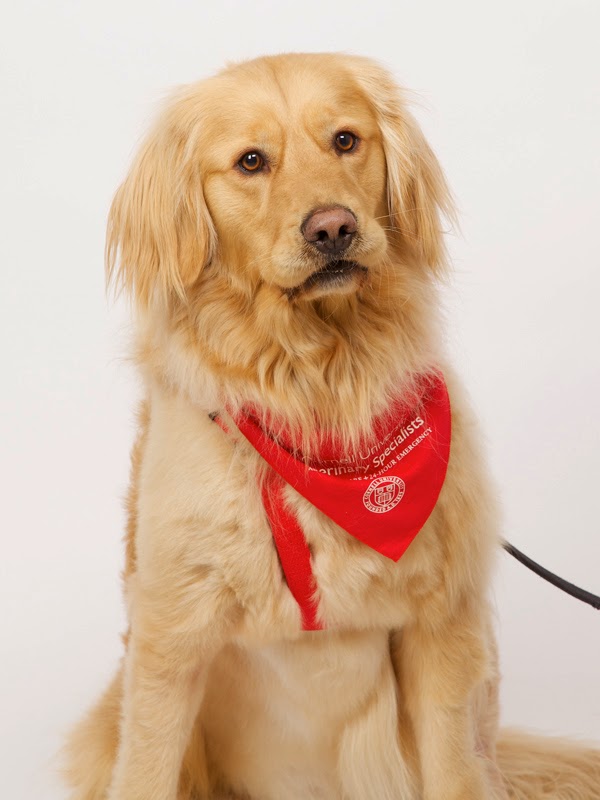 Hunter began his journey at CUVS after being hit by a snow plow, sustaining profound injuries that required many weeks of hospitalization and several surgeries. He showed up looking incredible, and enjoyed some serious love from the staff.
Phoebe, a veteran of our Emergency-Critical Care Department, impressed us all. Phoebe has suffered severe systemic effects post-trauma that resulted in a prolonged and scary ICU stay. She attended the event with her moms, looking happy, healthy and as spry as ever!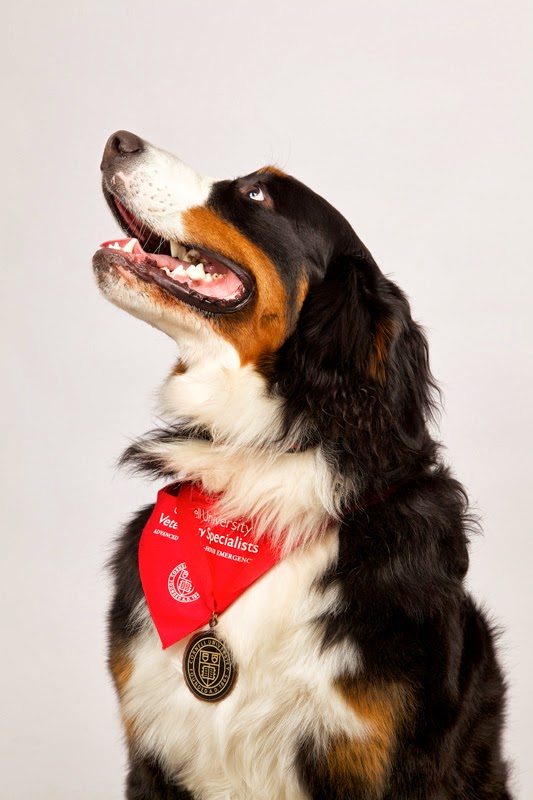 Jack, (another pup who likes to eat things he shouldn't), saw our Emergency and Surgery teams for multiple foreign body removals, but attended the event with a smile and a super happy family.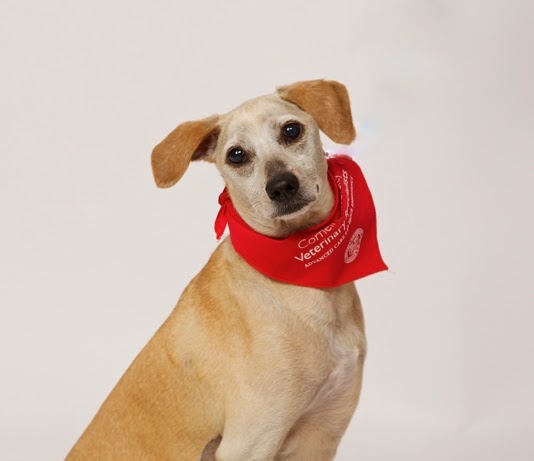 Darla came to CUVS for treatment of a severe immune-mediated disease of her joints. At the event, she was all smiles and, along with her very supportive mom, dad and sisters, looked better than ever!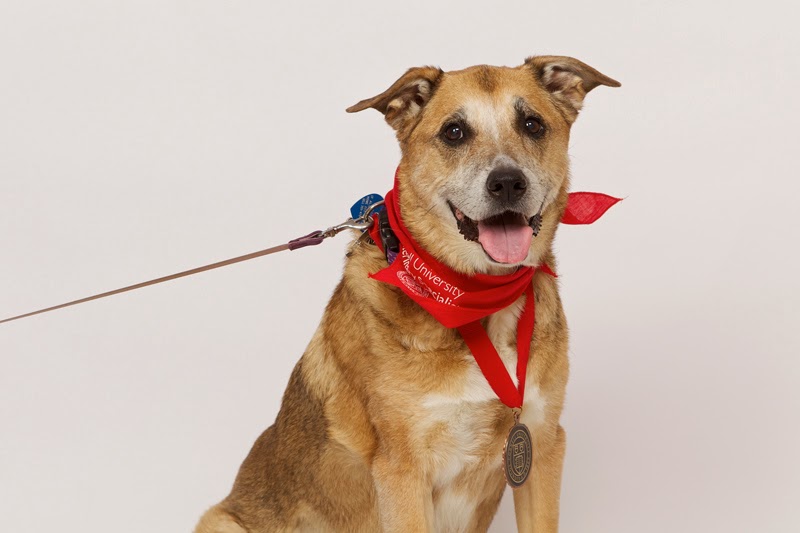 Comet, a veteran and hero of CUVS' Internal Medicine department was the center of some much deserved attention.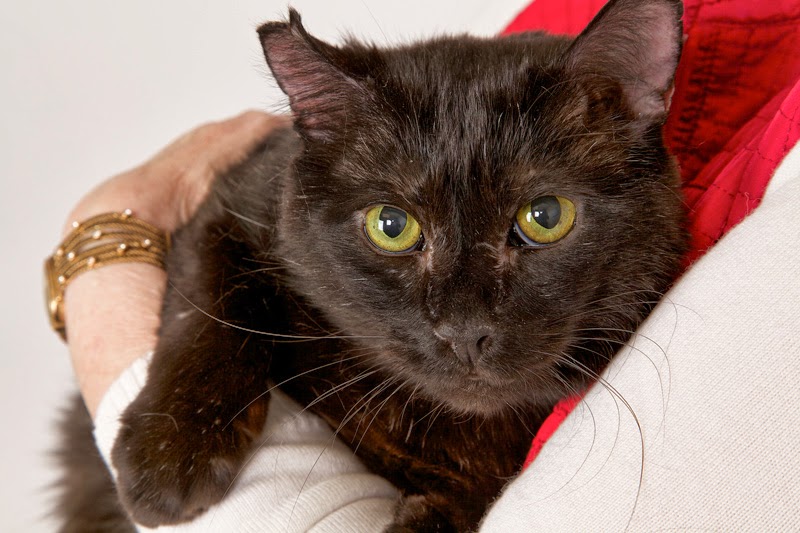 Katy, a bone cancer survivor, sat proudly with her mother and enjoyed some attention from our very proud staff. Of course, she knew she was deserving.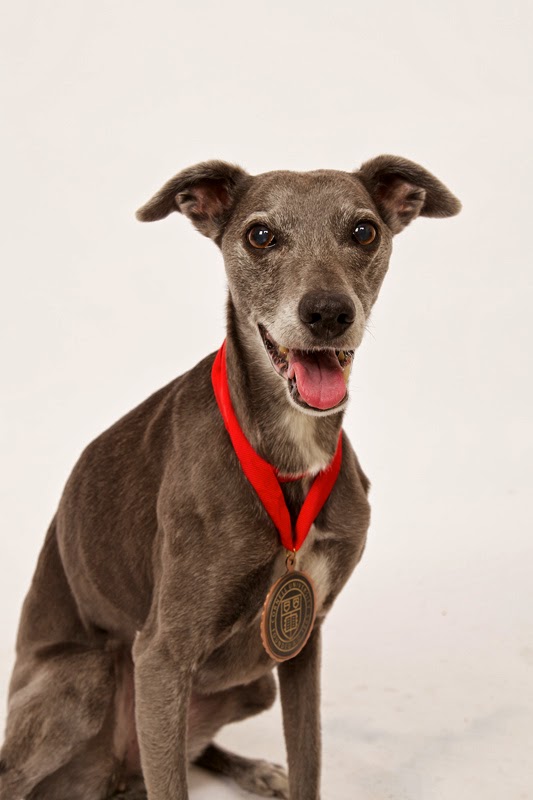 Jazz, who had extensive surgery for the removal of a liver tumor that caused hypoglycemia, attended the event with her very proud mother. She was more than happy to smile for the camera.
We can't say enough how proud we are of all of our "Courageous Companions". They inspire us every day, and each of them holds a special place in our hearts.